"Lettuce is like conversation: It must be fresh and crisp, and so sparkling that you scarcely notice the bitter in it." C.D. Warner, 19th century, foodreference.com
Los Angeles Ca – Summer salads are in a different completely different category than the salads that you eat during the rest of the year. Lettuces are brighter, younger and more flavorful. Plus the delicious ingredients that go into salads like tomatoes, cucumbers and carrots tend to be at the height of their season. As if that wasn't enough, we're hungry for light airy healthful foods that don't weigh us down during the hot months of summer.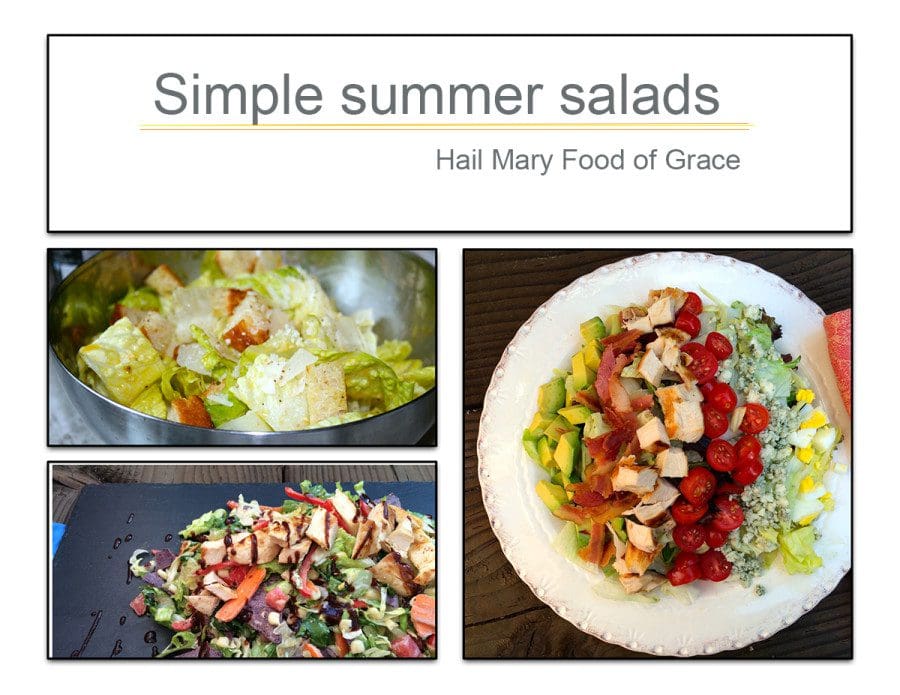 Buying lettuce: Market baby greens are fresh, tender, and full of flavor, making them essential for a good summer salad. Choose organic vegetables to bring life to your salad, bugs and all. Removing bugs from organic lettuce will take some extra elbow grease, but it will be worth it in the end. We love all lettuces at HMFG, so buy romaine, baby lettuce, arugula, endive, curly endive, spinach and especially mache. They are all delicious and offer completely different flavors.
How to add salad dressing: While salads usually have simple ingredients, and take only a few minutes to prepare, they can be tricky, and if they are dressed correctly with salad dressing. The best way to dress a salad is to add the vinegar first and then add the olive oil. Sometimes the tartness of the vinegar gets lost in the thick oil and so an easy way to make sure the tang of the dressing comes through in the salad is to add the vinegar first as mentioned before.
How to clean lettuce: Fill a large tub or bowl with cool water. Once the tub/bowl is full, drop the lettuce in to soak for 10 minutes. Remove the lettuce from the bowl. Repeat three times. Filling up the bowl and then placing the lettuce in will prevent the lettuce from being bruised, and removing the lettuce will allow the dirt to stay on the bottom and the lettuce to come out clean. Spin the lettuce dry in a spinner.
Here are some of our favorite salad recipes: Barbq chicken salad, the classic wedge, A typical Spanish salad, Greek Salad, Classic Caesar. Enjoy!
Here are some of our NEW salad recipes: Wedge with green goddess dressing, summer berry salad, blackened feta salad with butter lettuce, delicious beet salad. I really don't know which is my favorite they are all so delicious!
What's your favorite salad of summer?