Learn New & Exciting Recipes
With Hail Mary Food of Grace, Mary Payne Moran wants to share her love and knowledge of food with kitchens across the country.
4th of July 
As fourth of July nears it doesn't look like any we've experienced thus far. Gatherings are smaller and more personal with a lot of distance between guests. These new rules demanded by the Corona Virus has made us desperate for connection and interaction with friends and family.
Which cook are you?
There are many different types of cooks, and you may be any one of these. It is important to know which cook you are, because then you can expand and enhance your cooking experience in whatever type of kitchen you have. Below, I have listed several types/levels of cooks, with a few tips for each one.
Four P's of Cooking
Cooking is all about the planning, prepping, preparing and of course the presentation! Or as I like to call it the 4 p's of cooking.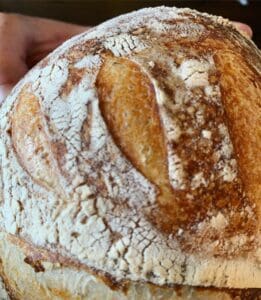 Making bread to reduce my stress. Like so many of you out there, I'm feeling the daily pressures of the Corona Virus and the uncertainty of it. Since 2018, I've…
Read More

→
Baked stuffed shells with Italian sausage Servings: 4 INGREDIENTS 2 small bunch basil 2 cans plain tomato sauce 1-8 ounce container mascarpone or ricotta 17-18 each shells 1 tablespoon paprika 2 teaspoons oregano ½ cup Parmesan cheese grated tt To taste Kosher salt Cracked fresh pepper…
Read More

→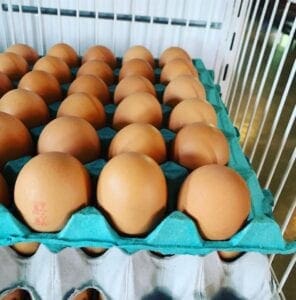 What kind of eggs should you buy: This is a tough question but, thankfully, there is really no right or wrong answer? Most recipes call for you to buy large…
Read More

→