Mary Brings Her Love & Passion of
Food & Kitchens to You
Chef Mary Payne Moran is a wife, mother of two, and chef with deep roots in the Culinary Industry in Los Angeles, California, but an Oklahoman at heart. After back surgery, she reconsidered her goals and dreams of cooking in restaurants and catering and took to writing and teaching about everything she loves in food.
Mary's cooking is a combination of good wholesome delicious family food, what she grew up on in Oklahoma mixed in with farm to table Californian (specifically Silver Lake) cuisine. Mary works hard to make her recipes taste like the reader expects and easy enough that they can accomplish the finished products at home on their own. Mary loves to customize and create menus and recipes that meet the needs of the audience she is writing for.
She's had over 16 years of experience cooking for celebrities, working as a chef at well known Los Angeles restaurants (Lucques, Michael's, Larchmont Grill), catered for celebrity events, food styled for print, TV, and movies, and is incredibly active on Instagram. She is also featured in Traditional Home Magazine, Key Ingredient, Appetites, and That Morning Show. Her YouTube channel is also published in multiple magazines like Traditional Home, The LA Magazine, Redtri.com, and more. Mary is currently teaching cooking classes to children and adults at King's Roost on Sunset Blvd. Plus, catch her cooking demos at William Sonoma in November 2018 and December 2018.
Chef Mary graduated from The California School in Culinary Arts in 2002, took a course at The Tuscan Cooking School in Lucca, Italy, in 2003, and gained certification for Nutrition and Weight Loss Specialist from The American Fitness Professionals and Associates in 2009.
Chef Mary is a professional in any situation. She prides herself on her work and the ability to take care of her clients to the best of her abilities. She is the go-to chef for all questions concerning food, health, and organization to her nationwide readers.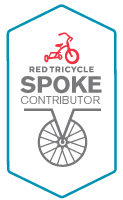 Words of Encouragement from the
Happppyyy Foodies & Readers