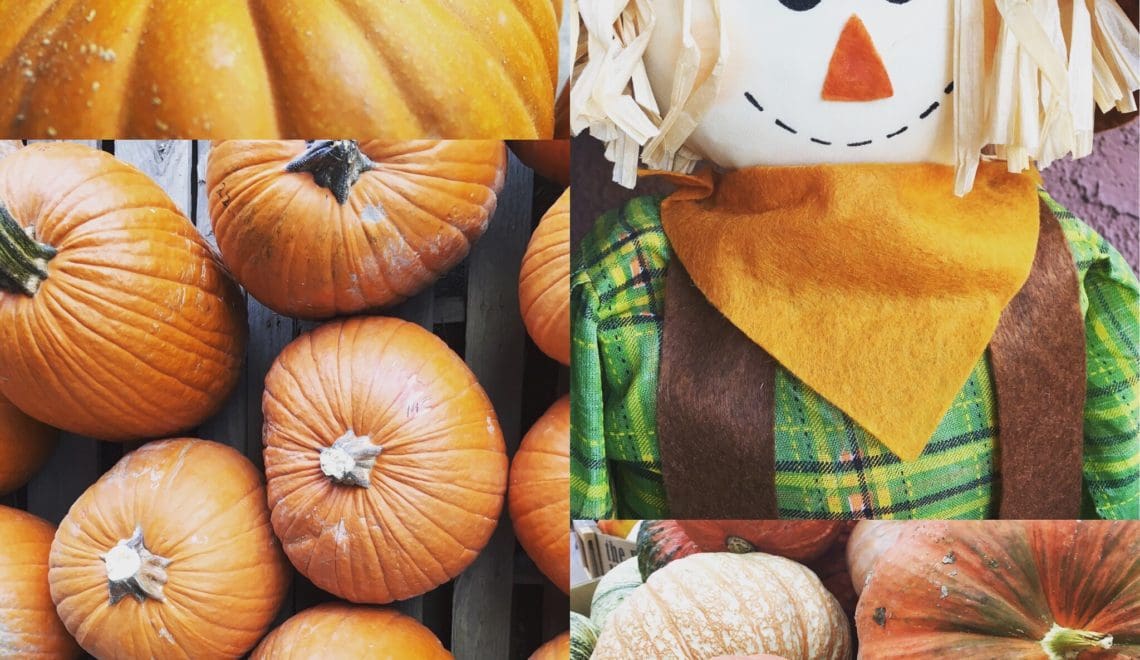 What does fall mean to me, brightly colored Mums, scarecrows, apples, squashes, ciders and most of all fall festivals that embrace all of these wonderful seasonal things and roll them into one delightful event.
When I was in Oklahoma autumn use to mean the smell of dried leaves, the sound of locusts buzzing in the air with their sweet melodic call and the beginnings of pumpkins and garden mums lining the porches.
My wonderful mom would make bowl – fulls of chili with grated thick cut cheddar cheese; cornbreads in an old cast iron pan and each bread was the shape of an ear of corn. Then every meal would be finished with chocolate chip cookies. There was nothing sweeter than a house filled with the smell of yummy food after a long day of school.
As a grown up living in Los Angeles my surroundings don't change much, so I started my own tradition that helps me embrace fall. The second week of September I pull out my decorative scarecrows, paper mache pumpkins, begin my fall repertoire of delicious dinners and desserts and most importantly I find every fall festival I can.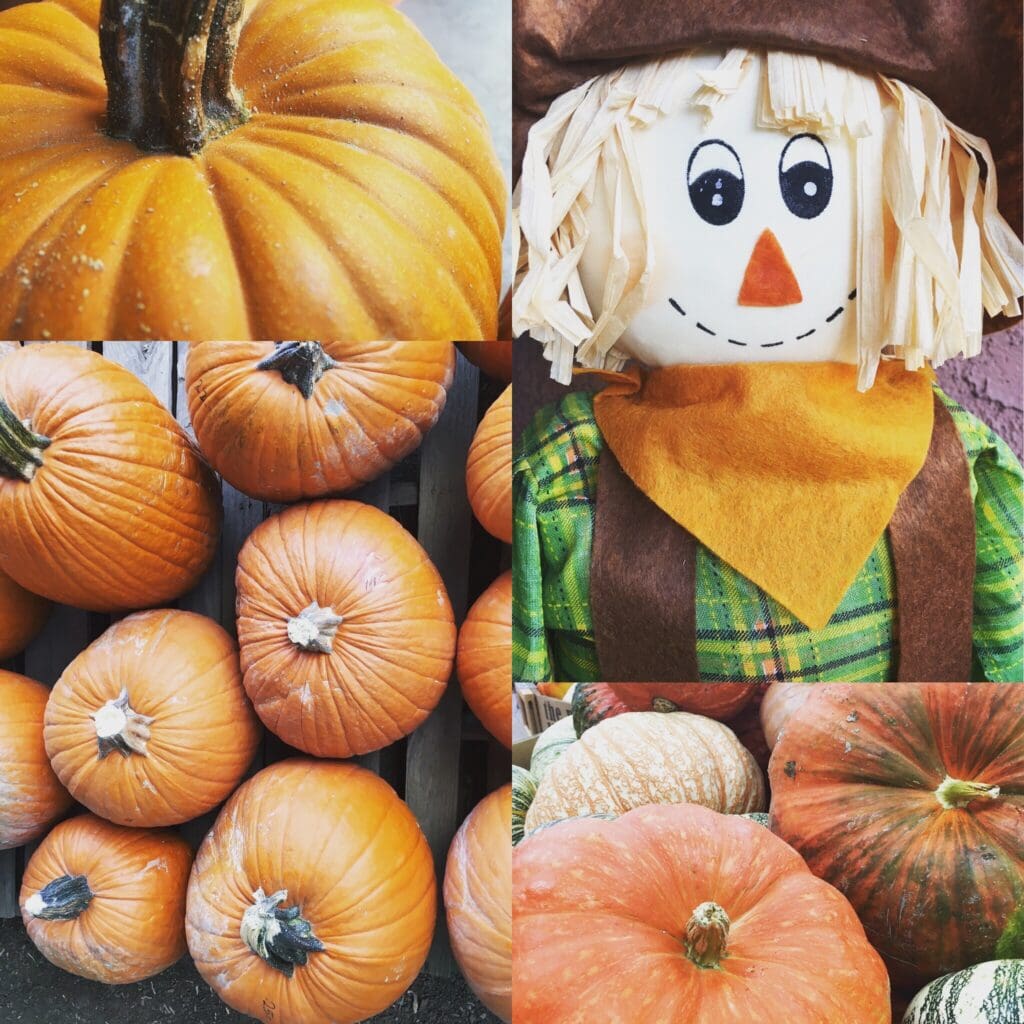 Los Angeles, though big, hectic, filled with traffic and expensive is actually magical in the fall. Everywhere you look there are places and people embracing things that make fall so great for instance: a plethora of apple varieties, gamier meats, kettle corn, tons of ciders and restaurant meals have bolder flavor profiles.
How can you get into the spirit of fall? It's up to you but I've got a few ideas to help you out and if these don't work for you try finding an apple orchard where you can pick and press your own apples or a pumpkin patch with games and rides for the kids surrounding the pumpkin theme and if you're older without kids throw a fall party for your friends and encourage everyone to bring a dish themed around fall.
Ten Favorite things to embrace for fall:
A bowl full of colorful apples – apples can give the appearance of fall with their bright red, yellow, orange and green colors. My favorite apples to eat are honey crisp and my favorite apples to bake with are Granny Smith. If you need more about apples check out my guide..
Mums – Mums are those flowers that come in a large pot and look like orange and yellow daisies. They aren't gorgeous, but they pair perfectly with pumpkins and scarecrows. Plus they are hearty and will last the season. Mums, HMFG @copyright 2017 photo cred. Mary Moran
Kettle Corn – I'm not a popcorn fan, but I love the sweet and salty flavor of perfectly popped kettle corn. When I walk into festivals and smell kettle corn cooking it makes my mouth water.
Chili – Paprika, cumin, chili powder and savory meats stewed together with a dark lager sounds heavenly on a crisp cold afternoon with football playing in the background. Find my recipe here.
Paper Mache pumpkins – I am not talking about pumpkin jack-o-lanterns by the way! I am talking about the trendy do it yourself or buy them anywhere pretty colorful with lot's décor pumpkins.
Real pumpkins – Orange pumpkins, fairy pumpkins, white pumpkins, green pumpkins, gourds, I love them all. I want them everywhere to remind me that Thanksgiving and pumpkin pie, breads and muffins are on their way.HMFG (c) Copyright 2017 photo credit Mary Moran
Cornbread – any type of cornbread is welcome in my bread- jalapeno, cheesy, with corn chunks, without chunks, made from scratch and made from package. During September all is welcome at my house.
Fall Squash – What is a fall squash? To me, they are heartier, meatier and sweeter (you know all those – er words). A few just to name are acorn, butternut, delicata squash and spaghetti squash. They all taste different and can be cooked different ways. They are amazing.
Pumpkin bread – Pumpkin bread almost falls in a November category for me, but it's so good and I wait all year for it that I am putting it in the fall category. Pumpkin bread is dense, sweet and delicious. Need I say more, yes? Here is a guide on buying canned pumpkin.
Hot apple cider – Gives the home such a homey feel whether you drink it or not. The sweet, slightly acidic and hint of cinnamon warms the whole body during those first few cold nights. It is on the sweet side so if you are a lover but can't handle the sweetness try some of the fall teas like Teavana's – apple pie a la mode tea (I haven't tried it yet but wow it sounds so good!). http://teavanna apple pie a la mode tea