Los Angeles, Ca, – Lunchtime arrives every day and we are always looking for something to eat. Try adding a few new and old sandwich recipes to your repertoire – classic chicken salad, prosciutto and fresh mozzarella, turkey and Brie Panini and last but not least a raspberry and cashew pinwheel.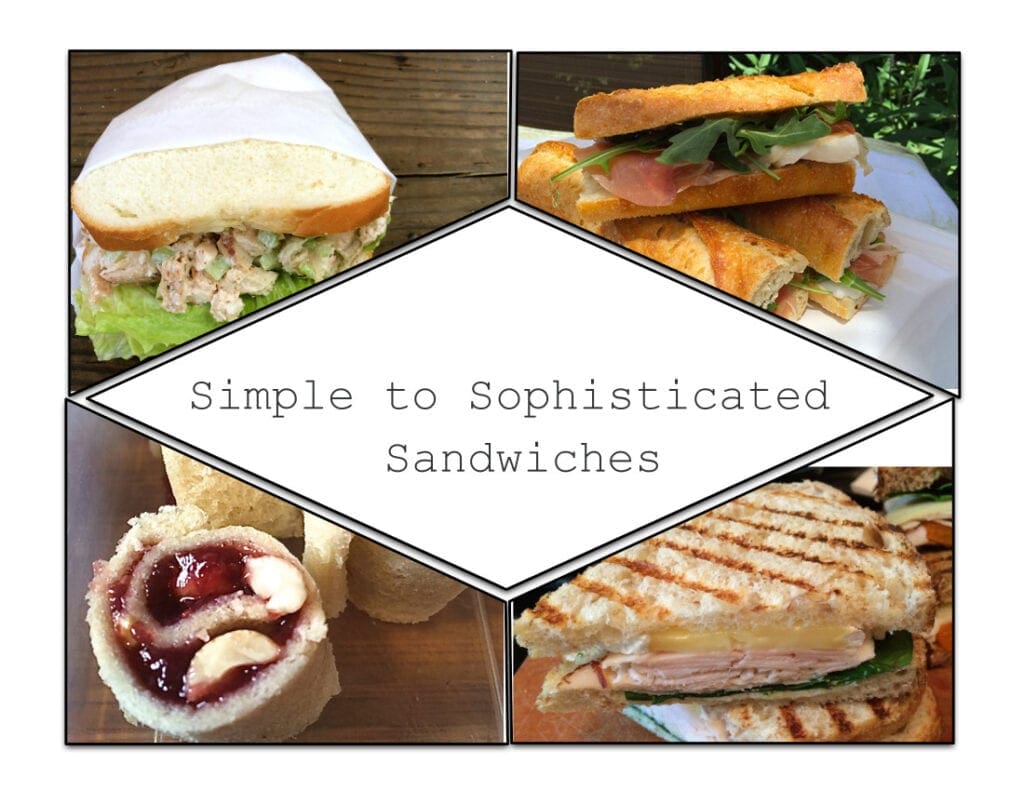 The trick to making great sandwiches at home is to keep the fresh ingredients on hand, so all you have to do is pile on the ingredients.
The best way to do this is by planning to make 1-2 different
sandwiches each week and alternate the sandwiches you make so you're never bored.
Here are a few great bread tips:
Keep your white bread in the refrigerator to keep it fresh and slow down molding.
Cut French bread into useable sandwich sizes and then wrap them in plastic wrap to keep them fresh.
Pinwheel sandwiches require very soft pliable bread so make sure it's fresh.
Panini's are best with ciabatta or a soft yet crusty bread that can receive good grill marks.
Here are a few great meat/protein tips:
Allow your chicken to cool before cutting it, this will allow the chicken to have a clean cut.
Prosciutto should be cold when you peel it from the parchment sheets. You can remove it when it's warm but it will be more difficult.
All nuts should be refrigerated if they are raw to prevent them from going rancid.
Turkey is delicious thinly sliced fresh from the deli counter.
Check out more recipes, other posts and don't forget to follow @chefmarymoran on twitter.