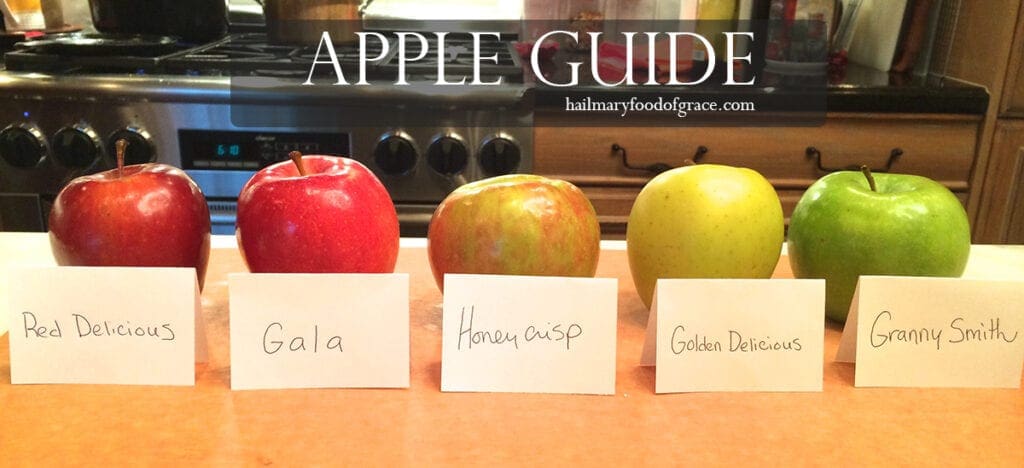 Los Angeles, Ca, – This is one of my favorite from years ago and it seemed perfect for this time of year.
Apples, apples, apples… Late fall is in the air and we're still talking about apples. Every year I have this goal of writing a story about apples that people will want to sink their teeth into, but sadly year after year I fall short. Not this year!
As a child, my mom would pack my lunch and occasionally there would be a bright red gorgeous apple inside. Sadly as we all know those bright red apples tend to taste mealy, waxy and flavorless. Mom knew that every time she packed it, the apple would come back home a little more bruised than when it left the house earlier that morning.
For years I stayed away from apples. They represented a dull and tasteless fruit until a few years ago when the world of apples blossomed. As usual, I was handing over my recipes for the company to test. An hour or so after I sent the recipe the test kitchen woman called and asked, "What apple did I use in my recipe?" I hate to admit this, but I didn't pay attention to the type of apple I had used and to make matters worse I didn't really know what apple to tell her to use. It was that moment I realized there was a huge gap in my knowledge, so for the next few years, I paid close attention to each and every apple that I came in contact with. Thus I am bringing my knowledge to you.
First: There are a few things to consider before you purchase apples and, as always it's best to think about these ideas before you're at the grocery store.
Questions to ask yourself:
Do you want to eat them raw or cooked
What will you be eating them with
Are they for children or adults
Do you like tangy flavor
Do you like sweet flavor
Do you like crunchy texture
Do you like soft texture
Apples are not made equal, so here's a list of my favorites.
Honey Crisp
Taste: very sweet and juicy
Use: best eaten raw and slightly cold
Appearance: red and golden yellows with a creamy inside
Mealy or not mealy: Not mealy
Granny Smith
Taste: tart and tangy with a hint of sweet
Use: can be eaten cooked (Delicious in pies) or raw
Appearance: vibrant green color
Mealy or not mealy: Not mealy, usually very crisp
Pink Lady (a.k.a. Cripps Pink)
Taste: sweet and very smooth little to no tang
Use: best eaten raw
Appearance: gorgeous reddy/pink color with a hint of yellow
Mealy or not mealy: can be slightly mealy
Golden Delicious
Taste: very sweet
Use: eaten raw (delicious in salads) or cooked
Appearance: golden yellow (can bruise easily because of its delicate skin)
Mealy or not mealy: can be mealy
Fuji
Taste: very sweet
Use: best eaten raw
Appearance: small a swirl of red, green and yellow
Mealy or not mealy: can be slightly mealy
Gala
Taste: sweet
Use: eaten raw, cooked and is made into juice
Appearance: smaller, has a thicker skin, typically red with a thick line of green
Mealy or not mealy: can be mealy
Red Delicious
Taste: mildly sweet
Use: eaten raw
Appearance: bright red and almost heart-shaped
Mealy or not mealy: very mealy
If you liked this article check out our How to make a perfect charcuterie or credit platter. Also, check out Mary on Paired where she and Duane Pemberton discuss apple ciders and apple varieties.
What is your favorite type of apple?