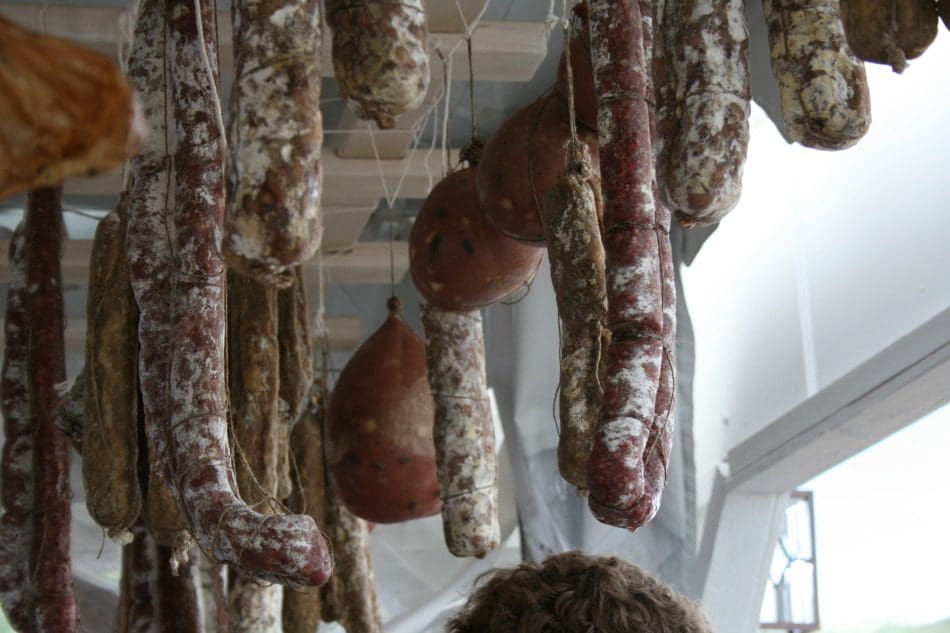 Contributed by: Elizabeth Payne
LOS ANGELES, CA, September 21st, 2016- Charcuterie? What is that? It's a fancy French word for the sort of meat products you'd find in a deli- salami, sausage, cured and smoked hams and fowl, pate, and many, many others. It's pronounced shar-Coo-te-rie. Prior to the development of refrigeration, meats, game and even fish were preserved, frequently with salt, to extend their shelf life. Today these preparation techniques are still employed because the results are delicious!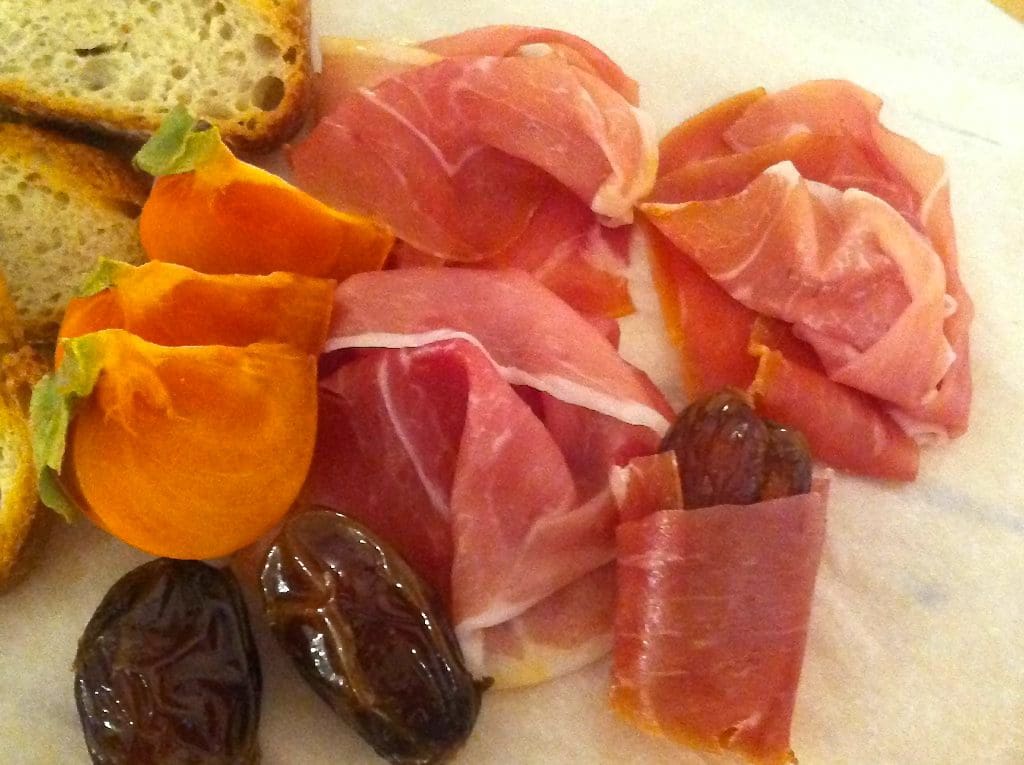 The great thing about a charcuterie board is that it's an easy, no-cooking option that you can throw together on a moment's notice. Generally speaking prosciuttos, salamis, etc. keep well in the fridge, so you can keep them on hand as a matter of course. Furthermore, a charcuterie board pairs beautifully with a cheese plate and adds a little more culinary heft to your spread. Guests can leave feeling full but not stuffed after an evening of snacking on cheese, bread and charcuterie.
Creating a charcuterie board can also provide a great opportunity to explore: discovering that hidden gem of a cheese store or gourmet grocery, coaxing yourself to try some new and different foods, and sharing the results with your friends and family. All it's going to take is a trip to the grocery store, a jaunt to the cheese store/gourmet grocery, and 20 minutes of active prep at home. And yes, you do have a cheese shop in your area… and you have Google. You'll find it.
Make it easy: Find everything at the Grocery Store
1. CHARCUTERIE: Select 2 to 3 different sorts of prepared meats. As with cheese, think contrast- different flavors and textures.
An Italian salami like Genoa
A thinly sliced dry-cured ham like Prosciutto or Jamon Serrano
A heat cured sausage like a smoked Summer Sausage or Kielbasa or thin slices of Mortadella (the sublime Italian version of boloney)
A few other considerations:

Figure a ½ ounce of each meat per guest.
Have at least one meat, preferably two, that everyone is familiar with.
2. BREADS & CRACKERS: You only need one option, preferably bread.
A delicious but neutral flavored bread like a baguette
Avoid seeded, sourdough or fruit and nut-studded bread. Let the flavor of the charcuterie shine!
A water cracker or plain flatbread
3. CONDIMENTS: Select 1 or 2 to compliment the charcuterie
A must-have- something pickled like cornichons, olives or even okra*
Mustard, traditionally a Dijon or whole grain mustard**
Something sweet like dried fruit, chutney or seasonal fresh fruit**
*The acidity, crunch and brininess of pickled vegetables create a nice contrast to the fatty, salty nature of the charcuterie.
** Like pickles, mustard and sweet condiments compliment charcuterie.
Take it up a notch:At the Cheese Shop/Gourmet Grocery
1.PICK-UP 1 OR 2 SPECIALTY ITEMS:
A duck or goose pate
A specialty dry-cured ham like Prosciutto di San Daniele
A coarse-grained "country" pate
A chicken liver mousse
An exotic condiment like Mostarda (candied fruit in a mustard flavored syrup)
Other considerations

Ask to taste things before purchasing.
Ask the staff for suggestions and guidance.
Pick something you've never tried before.
What to do at home: Prepping, decorating and serving
1.GET THE FOOD STUFF READY:
Take the charcuterie out of the fridge and let it come to room temperature.
Figure 30 minutes for thinly sliced meats, an hour for pate or unsliced salamis and sausages.
Thinly slice the baguette and crisp it in a 425° oven for 5-7 minutes or until lightly toasted.
Wash any fresh fruit you may use.
2.GET YOUR ACCESSORIES READY:
Find a good-sized cutting board or platter.
Line the board with parchment paper.
Make sure any pates or mousses have their own knives for spreading.
3.PUT IT ALL TOGETHER:
Roll or fold the salami and prosciutto slices so that they are easy grab.
Give each meat enough room on the platter. You don't want to muddy the flavors.
Consider placing the pate, if you have it, on a separate plate.
If there's not enough room on the board put the baguette toasts in a basket.
Arrange the condiments artfully around the board.
Other considerations:
A charcuterie board can be a great opportunity to play with your food. Eat a piece of salami on its own. Spread a thin layer of mustard on a toast and top it with a slice of country pate or summer sausage. Cleanse your palate with a bite of cornichon. You can also provide examples of things that will work well together- wrapping a bit of prosciutto around a dried date. People appreciate being told how things should be eaten, and it encourages them to experiment and create their own combinations. When your guests arrive, if it looks as though you've already sampled the goods they'll feel much more comfortable digging in.
If you like this post try reading our How to: Crudite or our prosciutto sandwich recipe a classic. 
Please let us know you were here by leaving a comment or rating us below. What are your favorite cured meats?
Happy Food Adventures!