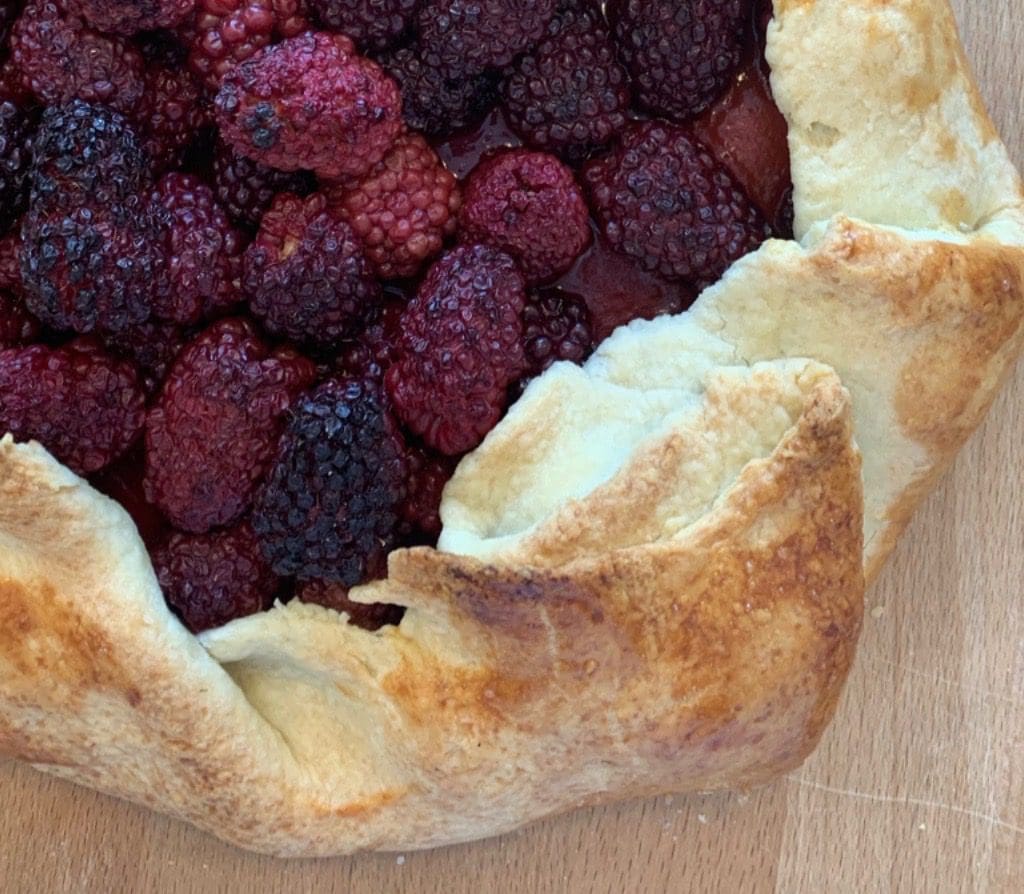 Sweet, tart and buttery is what this delicious dessert is all about. Blackberries tend to have a strong tangy flavor so if you want it to be sweeter add a little more sugar. Otherwise, you'll love this simple dessert.
Course: Dessert
Cuisine: American
Prep Time: 30 minutes
Cook Time: 60 minutes
Servings: 12 slices
INGREDIENTS
Filling Ingredients
2 12 ounce containers of blackberries washed
1/2 cup sugar
1 teaspoon vanilla extract
INSTRUCTIONS
In a large bowl add the flour, sugar, and salt.
Mix the dry ingredients together.
Cut the butter into cubes and then add it to the dry ingredients until it's a wet sand consistency.
Next, add half of the water.
Use a fork and mix the ingredients together, continue to add the water until the dough is able to form a ball.
Roll the dough into a large circle with a thickness of ¼ – 1/2 inch thickness.
Spray nonstick spray on a large cookie sheet and lay the dough on top.
Add the filling** to the center and leave about 3 inches around the edge.
Fold and pleat the dough over the blackberries leaving the center of the blackberries exposed.
Egg wash the top of the crust and bake in a 350-degree oven for an hour or until the crust is golden brown.
Dust the top with sugar and serve warm.