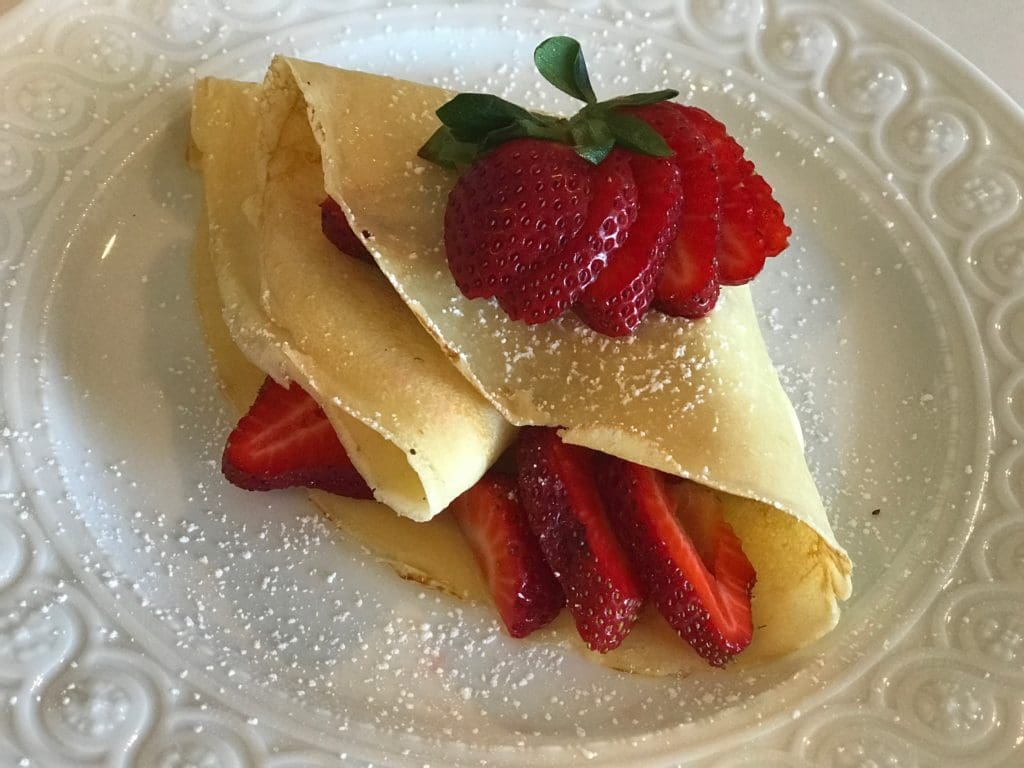 Crepes with strawberries
Keyword: strawberry, crepe, recipe, easy, best, delicious
Servings: 4
INSTRUCTIONS
Add all ingredients to a blender and puree on high for 1 to 2 minutes.
Heat a crepe pan and add butter as needed to coat the pan in-between crepes.
When the butter is hot pour crepe batter and spread with a spatula.
Cook the crepe for 2 to 3 minutes and then flip.
Remove and set in-between parchment paper.
Continue and make the rest of the batter.
RECIPE NOTES
(c) HMFG copyright 2019