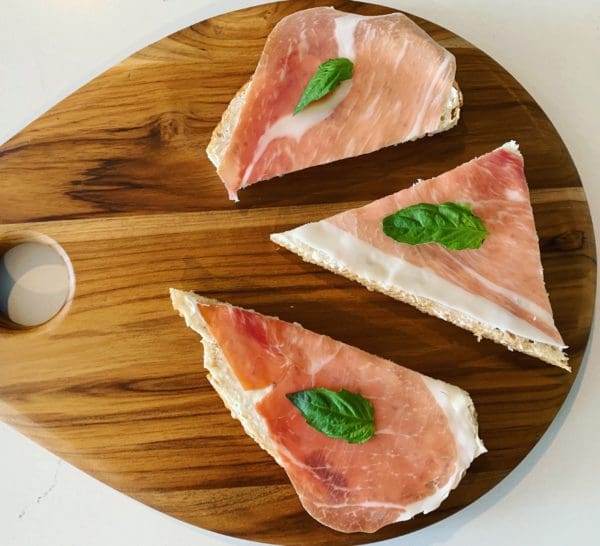 Whole grain bread with prosciutto and crème friache
Whole grain bread and delicate cheese and a cured meat is so versatile. It can be lunch, appetizer or an afternoon snack.
Keyword
prosciutto, toast, bread, appetizer, breakfast, snack
Servings: 6
INGREDIENTS
6 slices prosciutto
6 slices whole-grain bread
6 tablespoons creme fraiche
12 small basil leaves
INSTRUCTIONS
Spread crème Fraiche on all 6 pieces of bread and sprinkle kosher salt over the top.
Lightly cover the bread with prosciutto and gently press into the crème Fraiche.
Cut each bread in half on a bias.
Garnish the prosciutto with basil leaves.
Serve.
RECIPE NOTES