Los Angeles, Ca, November 15, 2014 – This time of year we're all looking for great turkey recipes. Well, look no further! This is a simply brined turkey with a cranberry glaze.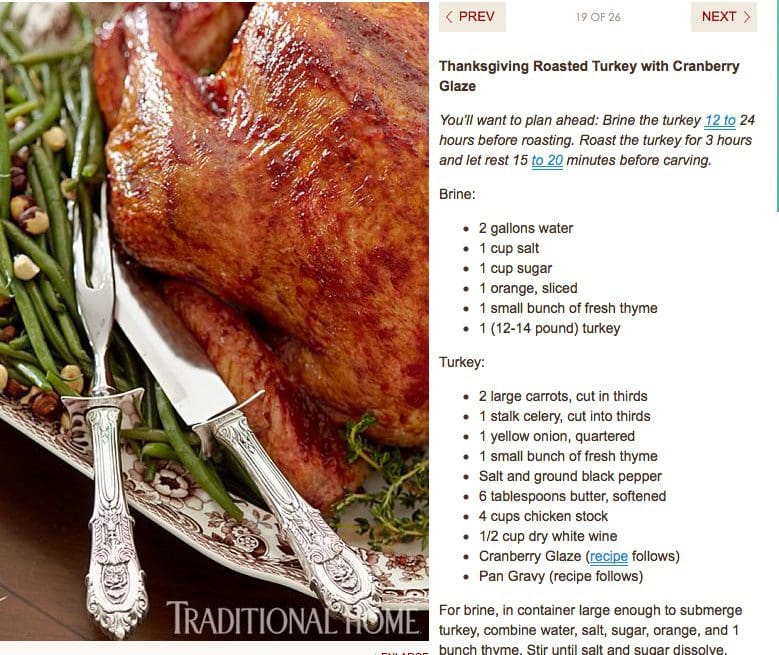 I had the pleasure of creating this delicious recipe for Traditional Home Magazine this year. The recipe is found on the Traditional Home website, but in case you haven't found it, here is the link.
Picture grabbed from the traditionalhome.com website. Don't forget to check out the other recipes while you're there.