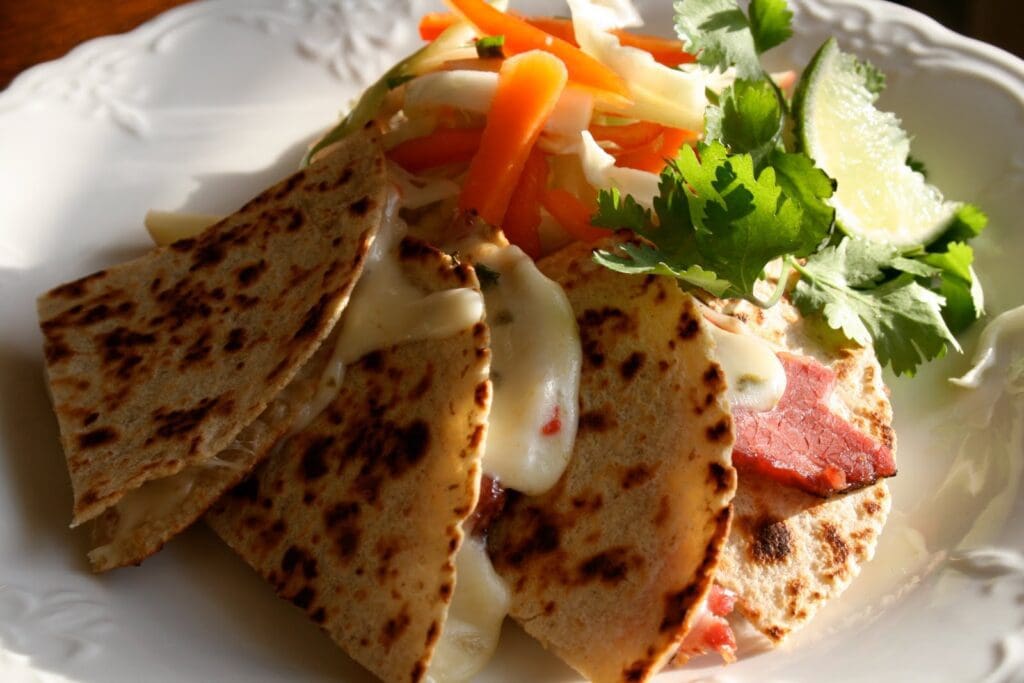 Now that St. Patrick's Day is over, and usually there's quite a bit leftover, use what you've got with a few other ingredients to make a fun new meal. These meal ideas can make a great lunch for on the go.
St. Patrick's Day leftovers
Quesadillas with Shredded Corned Beef and Pepper Jack Cheese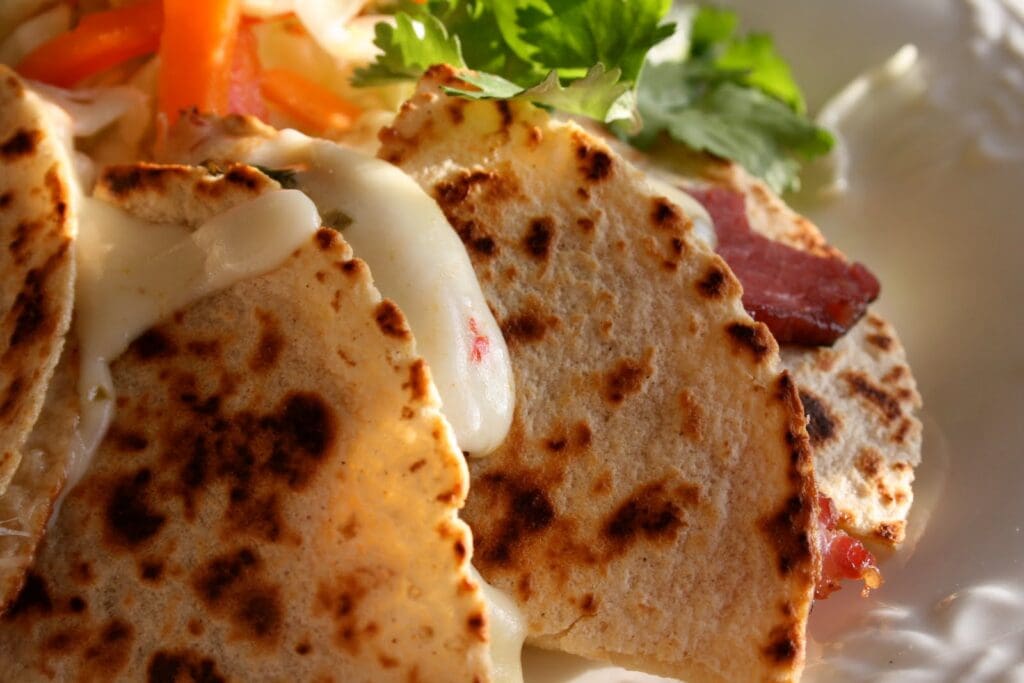 Tortillas
Corned beef
Pepper Jack Cheese
Cilantro Cabbage slaw*
In a large sauté pan, heat up 1 tbsp canola oil. Lightly cook two tortillas on both sides. Once they are both slightly crisp, lay one in the sauté pan and top with shredded pepper jack cheese and corned beef and then more pepper jack cheese. Place the tortilla on top. Flip tortilla once the bottom tortilla is well toasted. Cut into four wedges and serve with cilantro cabbage slaw.
Cilantro and cabbage slaw with lime juice and shredded apples
½ tbsp chopped cilantro
1 cup shredded purple and green cabbage
¼-shredded carrots
½ bell pepper julienne
¼ apple julienne
3 limes
2 tbsp olive oil
Salt and pepper to taste
Combine everything in a mixing bowl. Serve with quesadillas.
Sourdough with Shredded Corned Beef Club
Sourdough bread
Leftover Corned beef (leftover is one word, check all in your doc)
Thousand Island dressing
Rye bread
Cabbage slaw*
Iceberg lettuce
Roma tomato
Havarti cheese
Cabbage slaw
½ cup shredded cabbage
¼ cup shredded carrots
1 tbsp mayonnaise
1 tsp garlic powder
1 tbsp buttermilk
Salt and pepper
Toast all bread
Begin by slathering both pieces of sourdough toast with Thousand Island dressing. Next, place one piece of sourdough (one word) toast down first and top with shredded corned beef and Havarti cheese. Then, place the toasted rye on top of the Havarti cheese. Finally, top the rye with corned beef, tomato and cabbage slaw and place the unused sourdough toast sauce side down. Put four toothpicks into each corner and slice into quarters.
Corned beef L T
Corned beef
Horseradish
Mayonnaise
Tomato
Butter lettuce
Toasted wheat bread
In a small bowl, mix the mayonnaise and the horseradish.
Toast the bread
Smear the horseradish sauce over both sides of the bread and stack shredded corned beef on the bottom, sliced tomato, butter lettuce and top with the other piece of toasted bread.
Serve!