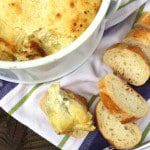 That gooey, cheesy, rich artichoke dip is so simple and though my recipe isn't inventive it will surely get the job done and leave your guests wanting more!
You can also serve this delicious dip with crackers, celery stalks, endive and bread sticks.
One other note, if the dip becomes greasy let it cool down and the grease will settle back into the dip. Don't worry it's not ruined unless it's burned.
Ingredients:
1-cup mayonnaise
6 cups canned artichoke
¾ cup Parmesan cheese + ¼ for the top
Salt and pepper
1 baguette of French bread
Directions:
Blend everything but ¼ cup of the Parmesan cheese in a Cuisinart
Then spray a baking dish with non-stick spray
Spoon the artichoke dip into the baking dish and top with remaining Parmesan cheese.
Bake for 25 minutes.
Let cool and serve with sliced French bread.
Tip: Best Foods is my favorite Mayonnaise if I have to use Mayonnaise.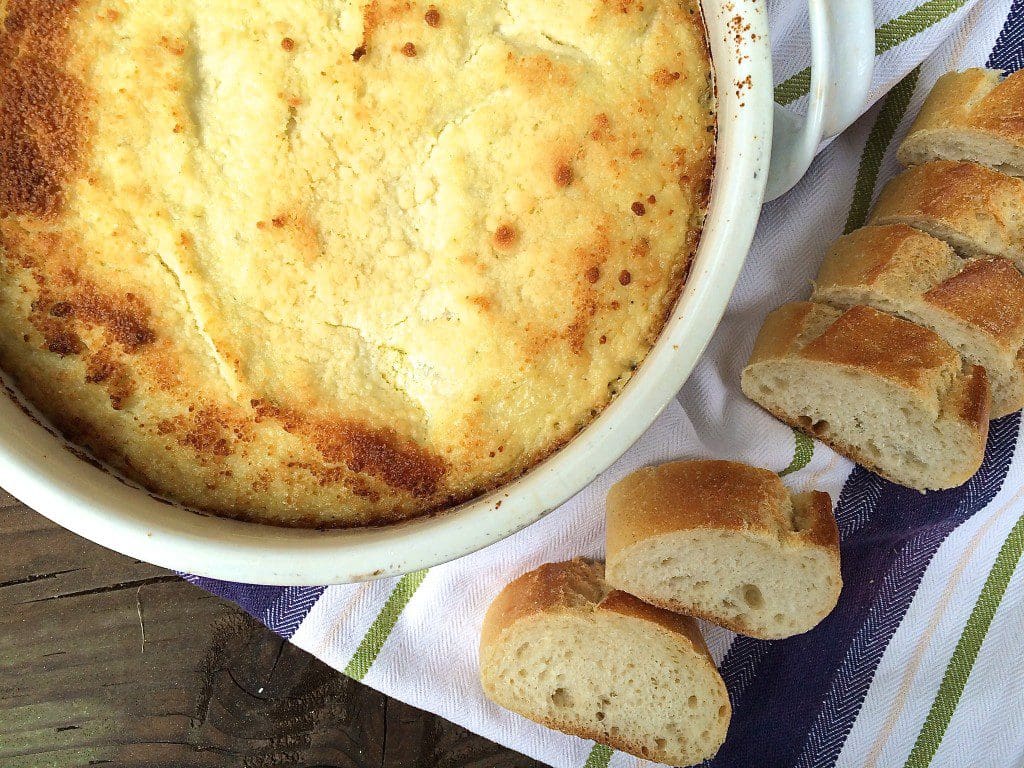 Easy artichoke dip (seriously)
Course: Appetizer, Dinner, Lunch, Sides
Cuisine: American
Servings: 4