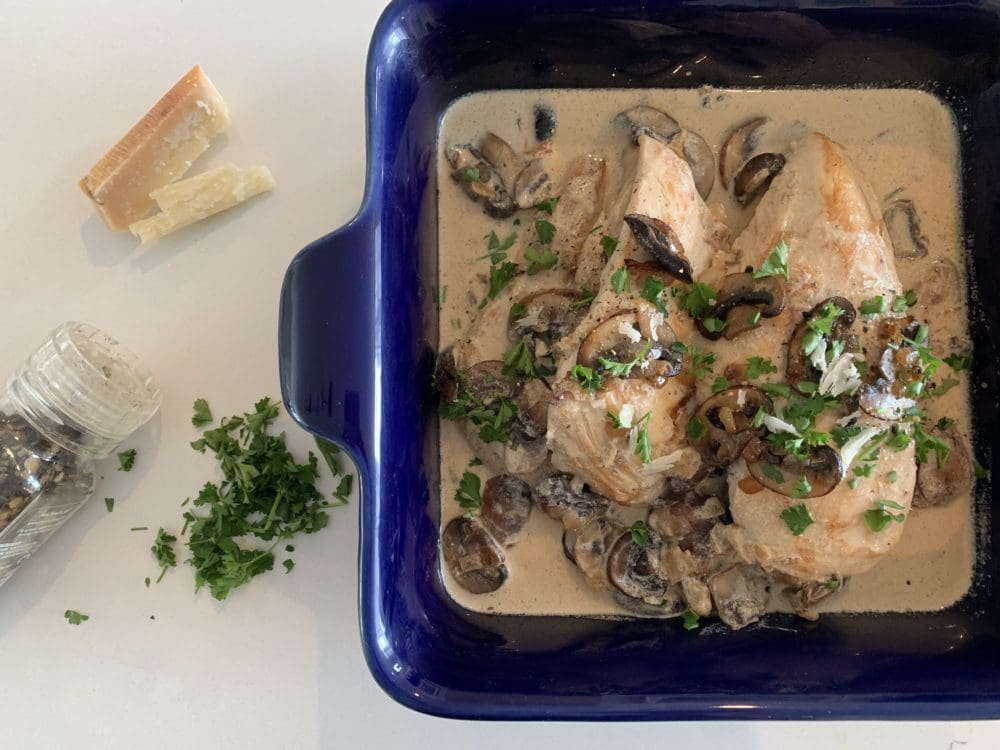 Chicken and mushrooms with cream sauce
INSTRUCTIONS
Heat a large sauté pan and add two tablespoons of butter.
When the butter is fully melted add chicken breasts that have been dried into the pan, presentation side down.
Sear the chicken breast for 3-4 minutes on medium-high heat and then turn over and season with salt and pepper.
Continue to cook for a few more minutes and then remove the chicken from the pan.
Add two tablespoons butter to the pan and sauté the onions until they're soft and aromatic.
Add the olive oil to the pan and when it's hot add the mushrooms, season with salt and pepper and sauté them until they are brown.
When the mushrooms are brown add the chicken base, water and chicken to the pan.
Bring the liquid to a simmer and add the half and half.
Simmer the chicken for 12 minutes and remove it to a serving platter.
Reduce the cream by half and then pour over the chicken.
Top the chicken with parsley and parmesan cheese.
Serve!