Burrata cheese is a creamy cheese made from cow milk. It has a firm skin of mozzarella cheese that is wrapped around soft creamy cheese in the middle.
The cheese is typically purchased in tubs rather than wrapped in plastic. The tubs contain water or whey and the burrata floats inside of the liquid to keep it from drying out or becoming overly firm.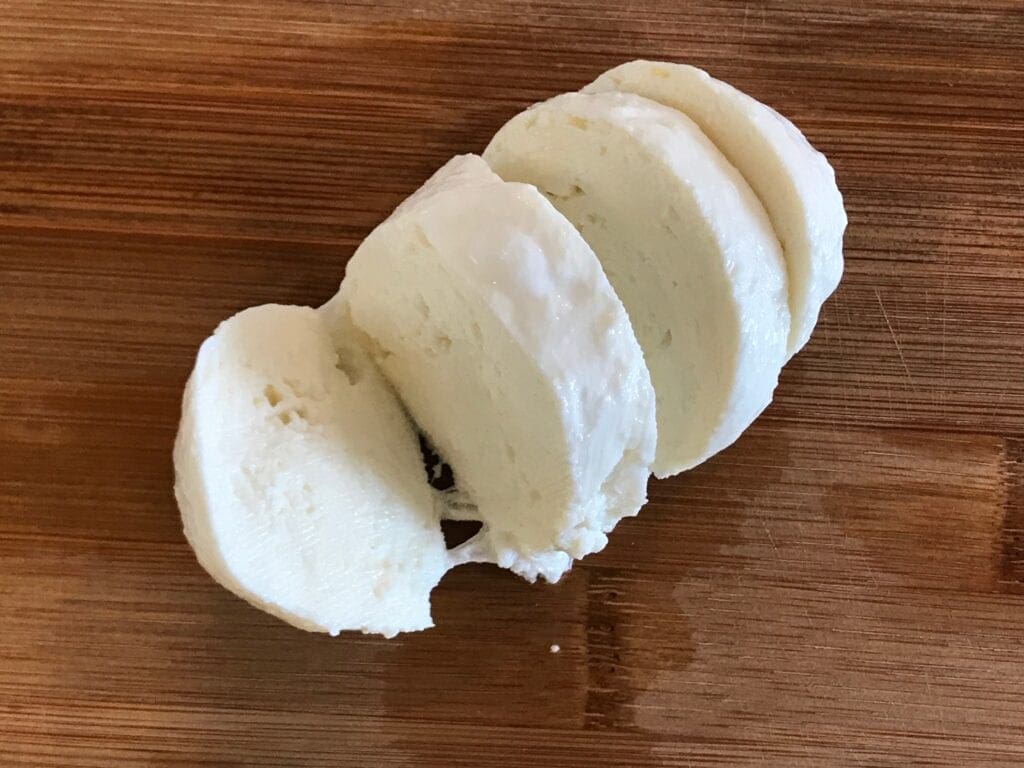 The cheese should always be cut right before serving it as the creamy center usually becomes messy and will run wherever you place it. The cheese can either be cut into quarters or cut in half. The size depends on how much you want to serve to each guest.
This delicious cheese is very mild in flavor. It can be enhanced by adding a variety of different salts. For example: gray salt, pink Himalayan salt, and sea salt. The earthiness of the salts will add unique flavor as well as bring out the creaminess of the cheese.
Want to make your own? It's not for the faint of heart, but it is rewarding when you get it right. Find the recipe here.