Thanksgiving Weekly Breakdown
Do you know how to create a cooking schedule for your Thanksgiving feast? Well I've got a few ideas on how to schedule everything to make it a successful event.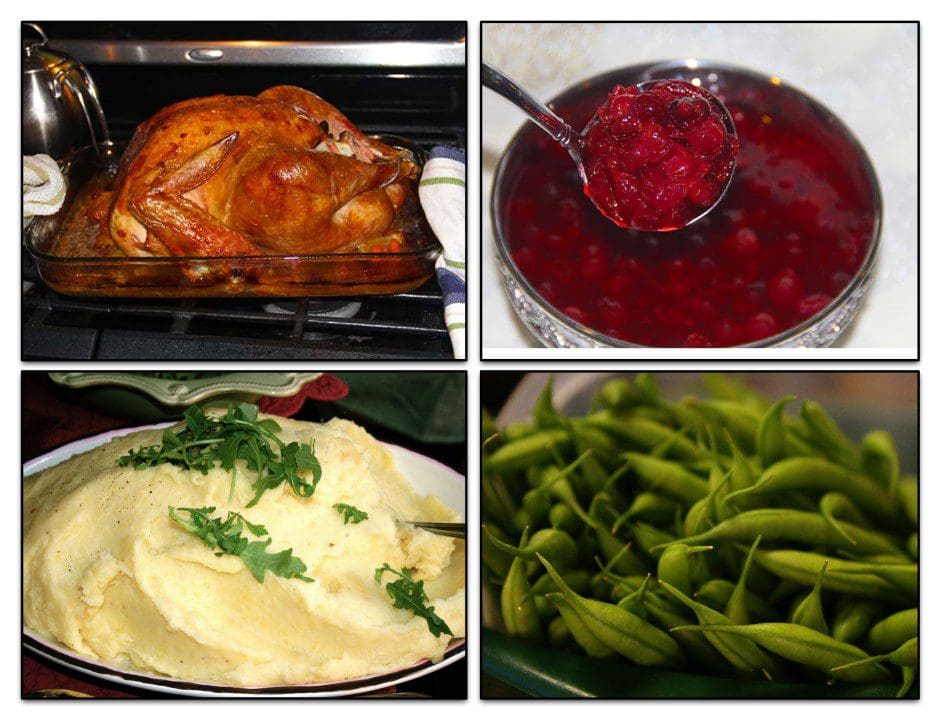 Monday before Thanksgiving:
Buy all canned goods.
Polish your silver pieces.
Clean wine and water glasses.
Launder all table cloths and napkins.
Iron table cloths and napkins.
Write out place card holders.
Make snack baskets for guests who are coming from out of town and staying in hotels.
Assess your Thanksgiving cooking supplies (roasting pans, basting brush, turkey baster, serving pieces.
Buy containers that will hold your prepped food.
Buy containers for leftovers – your guests will thank you for it.
Tuesday before Thanksgiving:
Begin to thaw the turkey in the refrigerator.
Buy perishable groceries (this can be done on Wednesday as well).

Green beans.
Potatoes, sweet potatoes, squash and yams.
Onions, garlic and leeks.
Breads for stuffing.
Pie ingredients.
Fresh citrus fruits.
Lettuce (buy heartier lettuces like romaine, endive and curly endive to ensure good quality for Thanksgiving).
Fresh herbs.
Buy or make dinner rolls that can be cooked the morning of Thanksgiving.

Buy all beverages.
Buy 5 to 10 pounds of ice.
Wednesday before Thanksgiving:
Time to start prepping.

Brine the turkey.
Remove the stems from the green beans.
Cut up the bread and vegetables for the stuffing.
Make all of the pies.
Make the cranberry sauce (it will be better the second day).
Bundle herbs for the turkey (all you have to do is place it in the turkey).
Make the salad dressing.

Set the table with glasses, place cards and silverware.
Layout all of the serving pieces. For an even more organized meal, label each piece with the item being served.
Create your centerpiece for the table.
Thanksgiving Day:
Cook your turkey (your turkey can be done at least an hour before your ready to eat, just reheat it when it's time to eat).
Slice, clean and bake the squash.
Peel, boil and mash the potatoes with butter and cream. (Peeling can be a family affair).
Blanch green beans in the morning and finish cooking right before service.
Saute the vegetables and bread for stuffing. Bake either in or out of the turkey.
Make the salad and place a slightly damp towel over the top until you're ready to serve.
Ice down all of the drinks.
Place everything on serving trays and you're ready to go.