Have you ever wondered whether or not you're supposed to clean the black part (the gills) of a portobello mushroom? You're not alone. The quick answer is no, but there's so much more to it than that, so keep reading.
Portobello mushrooms are some of the most common mushrooms found in grocery stores. The have a beautiful brown color on top, and on the bottom there's dark brown/black ribbed spongy material which is called the gills (or that is what we called it in Culinary School).
When cooking a mushroom, the color of the gills can bleed into the brown mushrooms and leave a blackish tent. This coloring doesn't change the taste of the mushroom; however, it does change the look.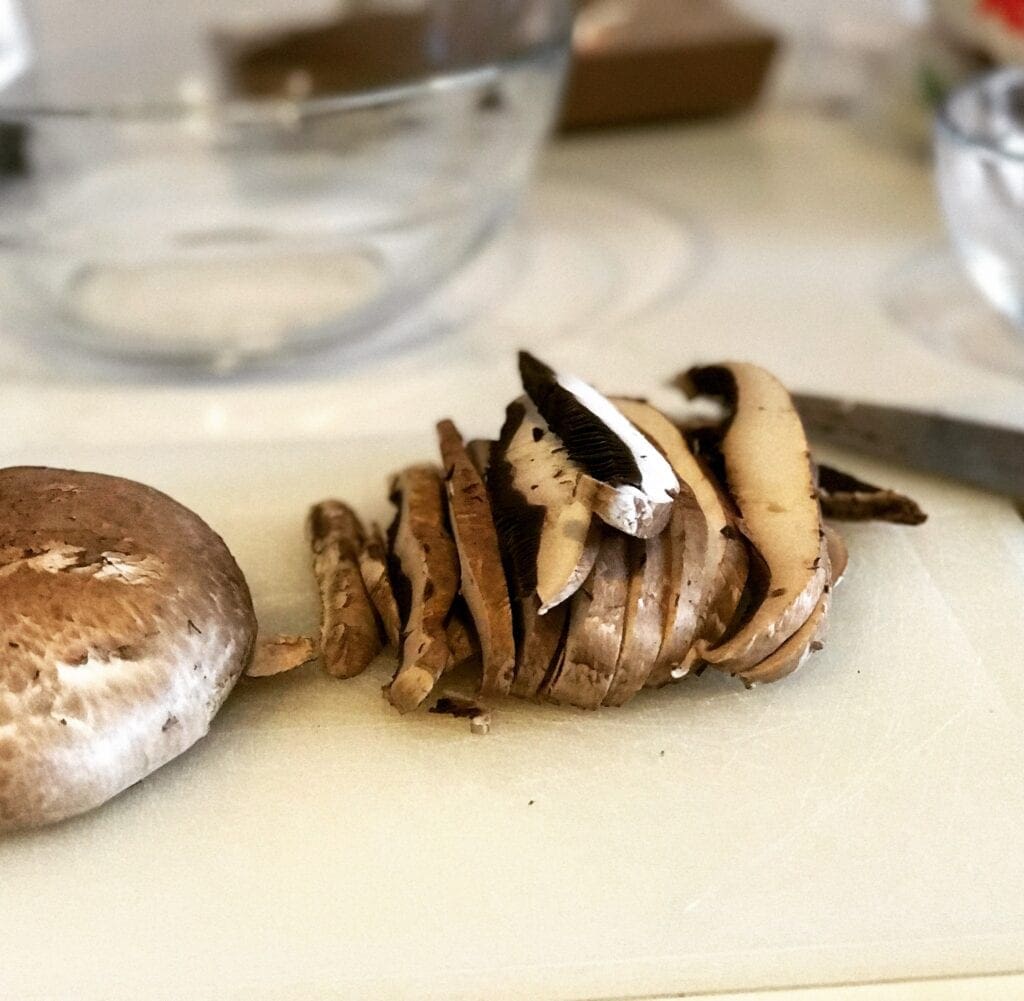 There are ways to prevent the color from bleeding:
The first (because I don't like to remove the gills) is to heat a hot pan add enough fat and most importantly don't crowd the pan. This is the best way to seal the color into place on the mushroom.
The second way is by removing the stem of the mushroom. Then use a spoon to clean and lightly scrape the gills off of the mushroom. Be careful to create a uniform look while scraping.
When should you remove the gills of the mushroom???
Whenever you're cooking white foods with mushrooms- rice dishes, creamy pasta entrées, etc. The black gills of the mushroom can bleed into the white dish turning it to a funky gray color.
When to not remove the gills???
If you are using mushrooms in a tomato sauce, or as a meat substitute in a sandwich, or grilling. These foods are dark in color and you don't have to worry about the black changing the color of the dish.