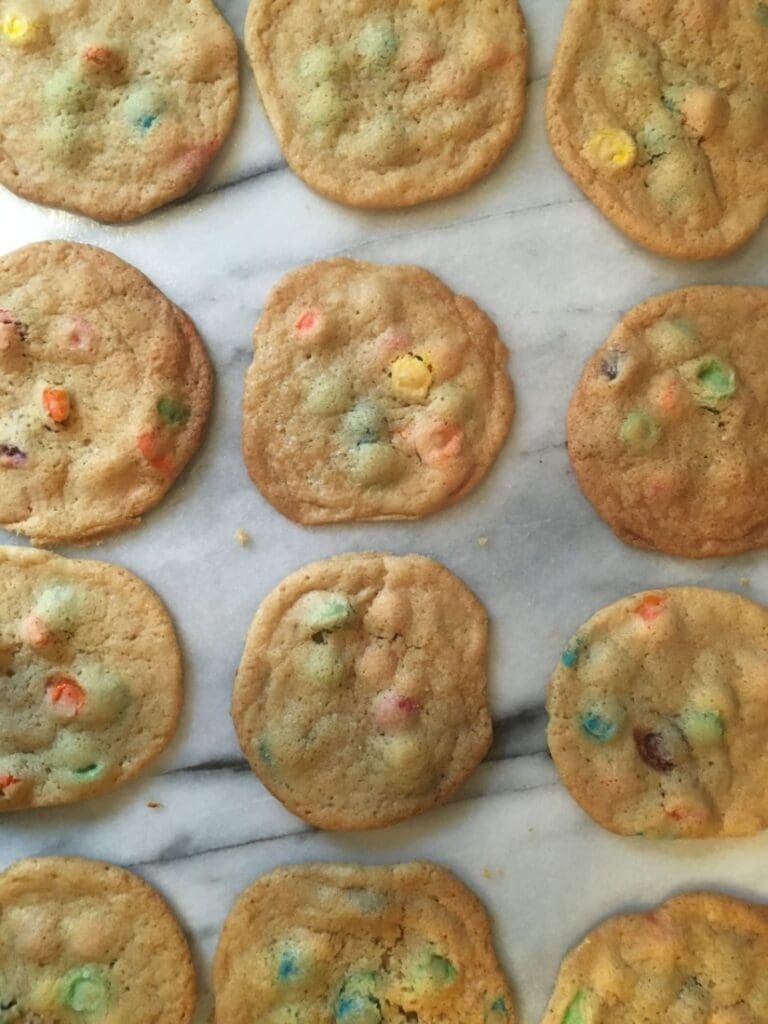 What do you do on a crazy hot summer Southern California day and two littles ones trapped inside? Well, I make and create a yummy m&m cookie recipe of course, so when you're trapped with your little ones you have something to bake with them. These cookies are crispy and sugary with lots of M&M's. They are kids tested and approved.
Ingredients
2 sticks unsalted butter
1 1/2 cup white sugar
1/2-cup brown sugar
2 eggs
1 1/4 teaspoon vanilla
2 1/4 cups AP flour
1/4-teaspoon salt
1-teaspoon baking powder
1-teaspoon baking soda
1 1/2 cups M&M's
Directions
Preheat the oven to 350 degrees.
Soften the butter in a microwave for 2-1o second intervals.
In a mixing bowl, add softened butter and both sugars.
Mix everything together with a plastic spatula or a Kitchen Aid mixer.
Once the sugar is completely incorporated into the butter add the two eggs and vanilla then mix well with a spatula.
In a separate bowl add the baking powder, baking soda, salt and flour.
Mix all of the dry ingredients.
Next, slowly add the dry ingredients to the wet ingredients and mix well while you're adding the ingredients.
Last fold in the M&M's.
Scoop and lightly roll the dough into 2-inch balls and place them on a light-colored cookie sheet or a Silpat.
Bake the cookies for 12-14 minutes on a Silpat in the middle rack of the oven.
Thanks for stopping by! While you're here check out some of our other favorite recipes- chocolate cake with cream cheese frosting, homemade cherry and pistachio granola and yummy cherry smoothy.
What is your favorite thing to bake on a rainy day with kids?