LOS ANGELES, Bacon is all the craze. With football season in full swing, it's time to bring bacon — and bacon flavor — to your next tailgating party. After all, who doesn't love bacon? Tailgating is a time-honored tradition. Menus typically include hotdogs, hamburgers, chips, and tons of other convenience foods. Even though most fans have their tried and true favorites there is always room for one fun food find to add to the celebration. Bacon isn't just for savory dishes any more. Today it's popping up in sweets, trail mixes or snacks. Try bringing one of these inspired bacon-infused treats to your next tailgating party. You won't be disappointed.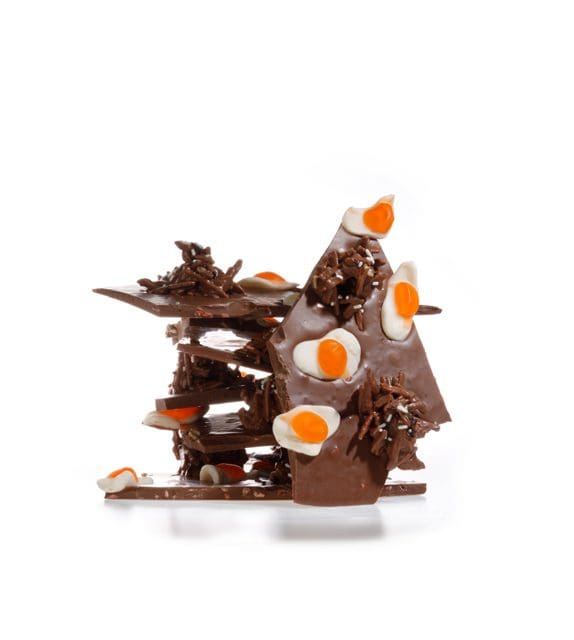 Couch Mix, Bacon Crack and Bourbon Bacon Chutney
Who knew that nuts, dried fruits and chocolate went well with bacon? Well, chef and owner Rashida Purifoy of Cast Iron Gourmet does. Purifoy has created a name for herself on the West Coast with her wild bacon concoctions.
The Cast Iron Couch Mix secret is the Bacon Crack as she calls it, which is "all-natural pork belly, sliced and diced into small bites, then sautéed in brown sugar and smoked to perfection."
Cast Iron Gourmet makes a variety of bacon products but the last one to take note of is the Bourbon Bacon Chutney. It can be added to all of your favorite tailgating staples (hot dogs, hamburgers, and potato salad to add that extra wow factor.
Bread Pudding: Caramelized Bacon
Caramelized Bacon Bread Pudding
Bread pudding is always a good, rich, warm and decadent way to warm up a crowd on a cold day and the addition of caramelized bacon will surely be a head turner. Kristine de la Cruz owner and chef of Crème Caramel LA is famous for pulling together interesting flavor combinations and turning them into something unique and decadent. The Caramelized Bread Pudding can be purchased on her website and shipped all over the country.
Breakfast of Champions
This great chocolate dessert from Ilene Shane owner and chef at Sweet Bliss includes chocolate, potato sticks, bacon and gummy eggs. They will certainly be a conversation starter at your next tailgating party. Their gummy eggs amongst the stacks of chocolate covered potato sticks looks like a work of art from Picasso's collection.
Bacon Caramel Toffee
If you are looking to add a touch of sophistication to your tailgating party try Vosges Bacon Caramel Toffee. They like so many others offer a line of many bacon products, but the combination of bacon and sweet butter toffee can't be beat. Even though chocolates are their main priority you might also have fun with their bacon pancake mix and even though it might be challenging at first you can try cooking them on your grill for a little tailgating breakfast extravaganza. You can purchase their products online at www.vosgeschocolate.com/.
Maple Bacon Mallomores
MALLOMORES! A fun take on the childhood favorite, mallomars. A sweet and savory combination of chocolate, marshmallow, graham crackers and bacon. If you want to bring a delicious and fun treat that's a throw back to your childhood with a touch of nuance try these Mallomores made by Boss Hog and can be purchased on Bacon Freak http://www.baconfreak.com/maple-bacon-mallomores.html.
Happy Cooking! Chef Mary