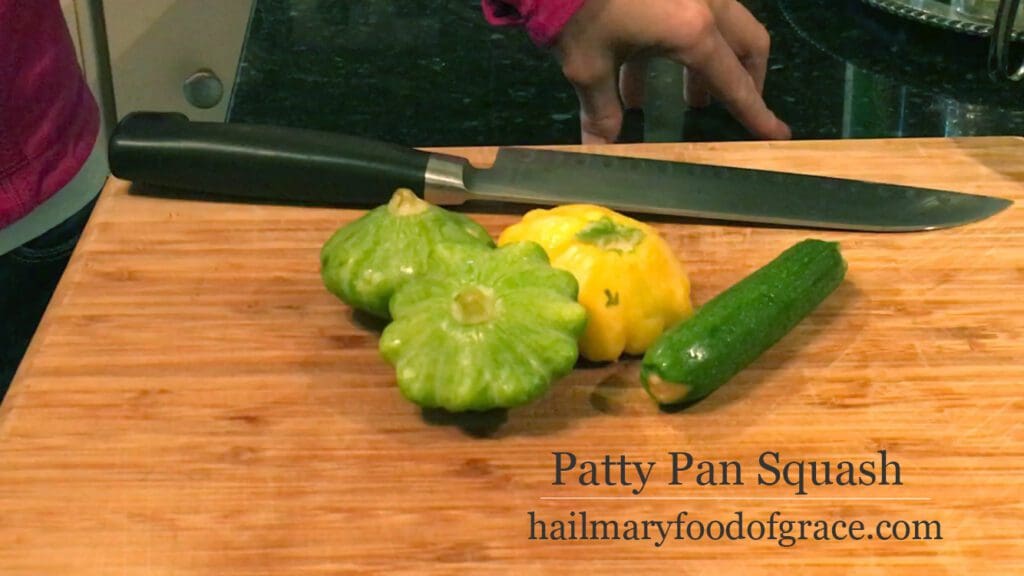 Patty Pan squash is actually a summer squash that can be found into the late fall and even the winter if you live on the West Coast like I do.
The patty pan squash is a thin-skinned. It's very mild in flavor and it usually gives you a break from the typical bold flavored winter squashes.
Patty pan squash is easy to cut and cook unless you've never done it before and then it can seem a little confusing due to its wavy spherical shape. My easy how to video that is under a minute will show you how.
Things to look for when buying patty pan squash:
Vibrant color
Heavy in weight
No bruises or discoloration
It should have a mild smell
Cooking techniques:
Sautéing in oil
Steaming in herbed water
Roasting with onions, carrots and fresh herbs
If you liked this article check out our how to cut bell peppers article and video.
Special thanks to Pharaba Hacker-Witt for editing the Patty Pan Squash video.